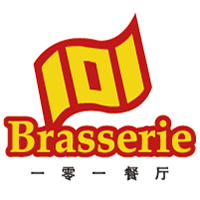 Located on the first floor of Hotel Soul, Brasserie 101 offers a mouthwatering menu offering international cuisine from Asian delicacies to Continental delights, all freshly prepared by a team of expert chefs.
Brasserie 101's spacious interior is fashionably decorated with sharp colours and eye-catching images of Sino-French cultural crossovers. The black and white tiles and warm wooden furniture turns the restaurant into a classic yet exclusive dining venue ideal for gathering with friends and family.
OPENING HOURS
Sunday—Thursday 06:30-14:00
Friday—Saturday 06:30-22:30
LOCATION
1/F Hotel Soul
CONTACT INFORMATION
T: (86) 512 6777 0777 (3101)
E: rsvn@hotelsoul.com.cn
MENUS
PROMOTIONS
RESERVATIONS
Online reservations are only available for bookings made at least two days in advance.
Please contact us directly to make a reservation for today or tomorrow.