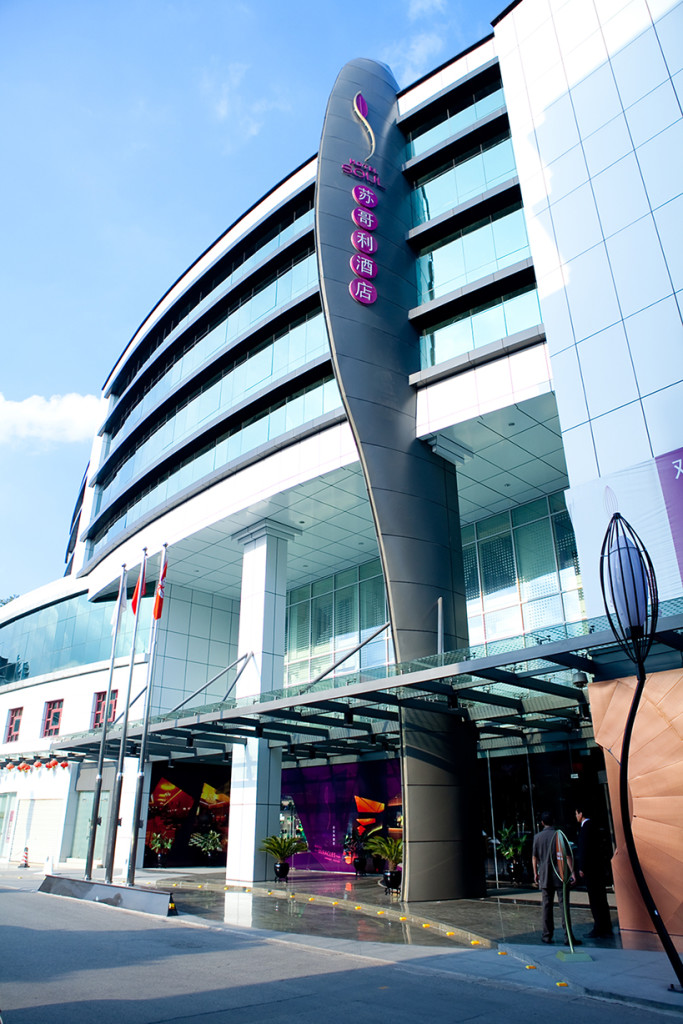 WHERE MIRACLES HAPPEN
Nestled in the epicentre of Suzhou, Hotel Soul brings contemporary chic to the city centre alongside the canals and gardens of the ancient Chinese city.
Built to inspire guests with its thematic yet stylish décor, guaranteed comfort, good food, and amiable service, this experience-driven boutique hotel and its 220 guest rooms is the place to encounter little miracles whether visiting for business or leisure.
CONTEMPORARY COMFORT IN ANCIENT SUZHOU
Founded more than two and a half thousand years ago, Suzhou has stood the test of time and flourished throughout the years as one of the top tourist attractions in China. Today, the tiny teahouses and bustling businesses on Guanqian Street make the lively pedestrian area a perfect place for people-watching in the heart of the city.
Rising from this neighbourhood is the modern exterior of Hotel Soul, which blends effortlessly into the cityscape. Ancient and futuristic artefacts are carefully paired in the hotel's interior to hint at the miracle that is today's modern China. The hotel's Suzhou-style rooftop garden and lush green leafy motifs indoors pay homage to the city's landscaped gardens.
View our brand video on Tudou or YouTube.